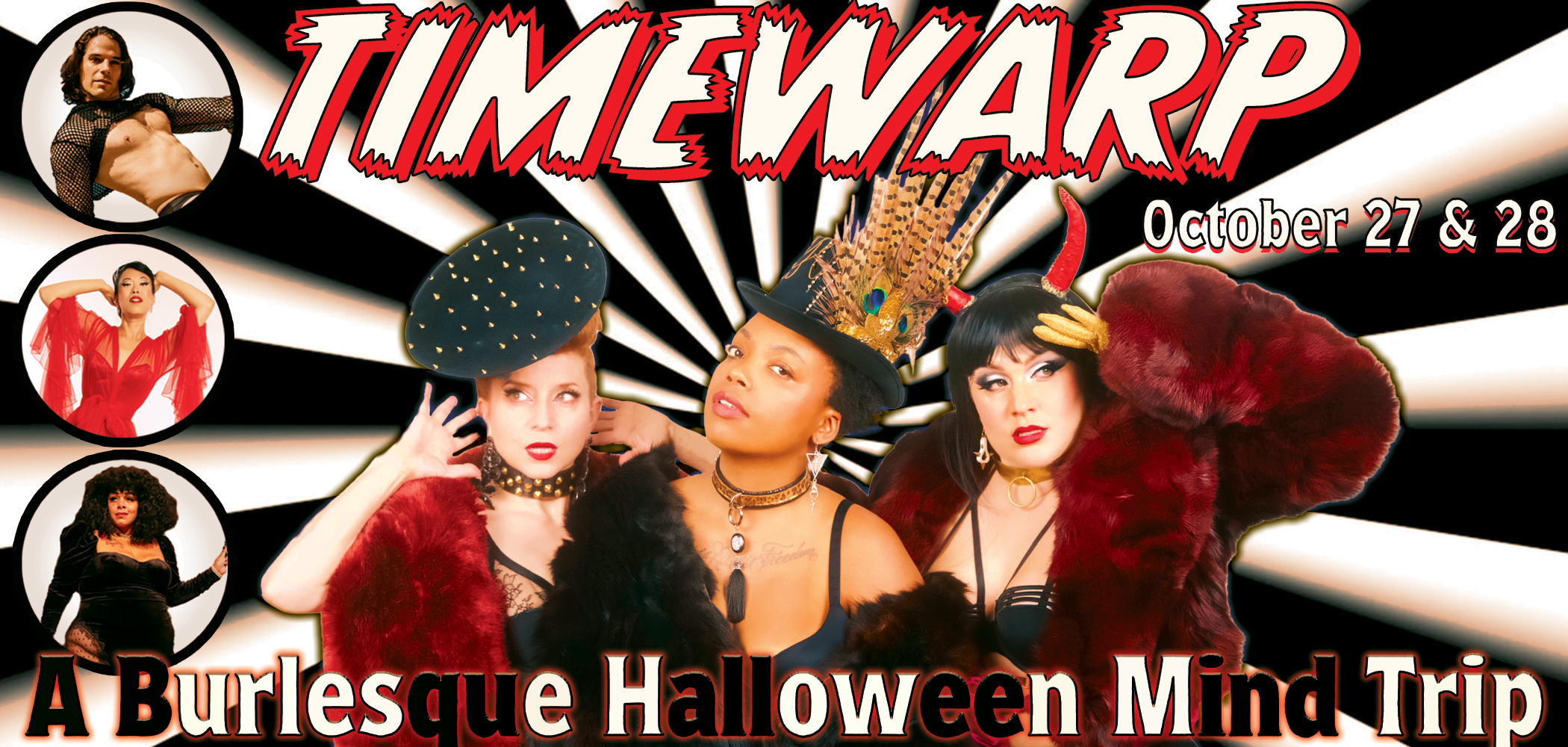 Gutter Queen Productions Presents
TIMEWARP- A Burlesque Halloween Mind Trip- SaturDAY! 3pm show


Featuring- Caela Bailey - TAQUEET$ - The Shanghai Pearl - The One The Only Inga - Adra Boo - Trojan Original

*Doors will open at 2pm for a preshow reception. Show starts at 3pm.

For the Post Brunch Matinee show we encourage our guests to come and enjoy a High Tea brunch service with White Branches before the show! You can book your brunch service seperately at https://www.whitebranches.com

TIMEWARP is a Halloween spectacular that defies the rules of the mundane and is guaranteed to turn your night from normal to "Did that just happen?" At the heart of this event are the luminaries of Seattle's burlesque scene, individuals who have crafted their identities as architects of intrigue. We are proud to present this one-of-a-kind show in Mt. Vernon's newest and most magical venue, White Branches. A sorcerer of eccentricity, founder Mathew White has created a haven where sensory delight knows no bounds. So, who's up for a Halloween that's funnier, freakier, and more fantastic than ever before? TIMEWARP isn't just a show; it's an odyssey through the absurd. Music, dance, and burlesque meld into an experience where rules are rewritten and Halloween's peculiar magic reigns supreme. Are you ready to step through the veil?