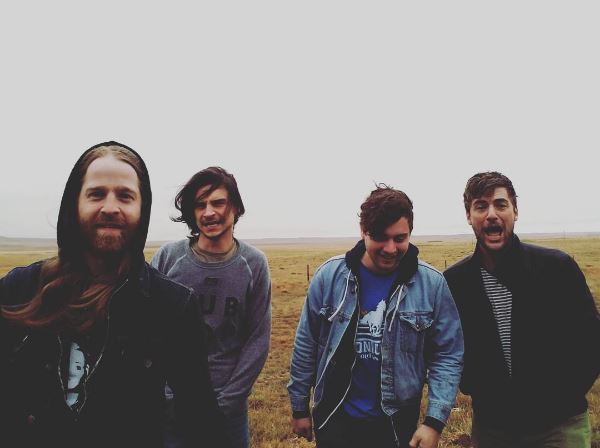 Sleeping Lessons • Cold Comfort • Ugly Boys • Coach Phillips
The Central Saloon Presents:
Sleeping Lessons ⎮⎮ Cold Comfort ⎮⎮ Ugly Boys ⎮⎮ Coach Phillips
Sleeping Lessons (Seattle)
https://sleepinglessonsusa.bandcamp.com/
"Addictive Indie-pop"
-City Arts Magazine
"stunning your ears with intricate details you never would have thought could fit together in a song. It's enthralling, this journey that Sleeping Lessons has chosen to take us on"
-Impose Magazine
"If you open your eyes and ears, you can still find real music in this digital day and age of brand name propaganda."
-AXS Entertainment
"Sleeping Lessons was brand new to me. I like both their sound and their presence."
-Nadamucho
"You can almost touch the emotion from first listen."
-Global Texan Chronicles
"A bright and cheery offering that seeks to bring some light into the world and it succeeds... we need this sort of thing now more than ever."
-Northwest Music Scene
Cold Comfort (Seattle)
http://coldcomfortseattle.com/
"An enchanting and infectious brew of rhythms and melodies"
- The Ballard News Tribune
"Crafty and driving, a combination of epic ballads and bluesy rock songs."
- The Stranger
Ugly Boys (Salt Lake City)
https://www.someuglyboys.com/
Ugly Boys - a self-proclaimed "Damn Good Pop" band, consists of five hopeless romantics that are anything but their given name. Audibly promoting positivity; these lads parallel your favorite 90's sitcom entertainer, diminishing your worries for as long as you allow like Saturday morning cartoons. Vibrant five part harmonies, retro grooves, and glittering guitar work decorates the tender style of Ugly Boys.
Formed in early 2018 as an idea over boxed wine Ugly Boys wasted no time; releasing four singles, heading out on multiple US tours, and opening for acts such as Little Dragon, BRONCHO, Com Truise, and Rooney.
Coach Phillips (Seattle)
https://www.coachphillipsband.com/
Formed amidst a series of Seattle house shows in late 2017, Coach Phillips has spent the last ~year performing throughout Western Washington in support of their home-recorded and self-released 'Learning How to Swim' EP. Characterized by guitar-driven songwriting and a mix of witty, romantic, and melancholic lyrics, the release gained support from numerous radio outlets and was highlighted by NPR Music's 2018 'Heavy Rotation' series. Coach Phillips is currently working on a debut studio LP to be released sometime in 2019.
"...an infectious sound oozing positivity." - XuneMag
8pm // 21+ // $10