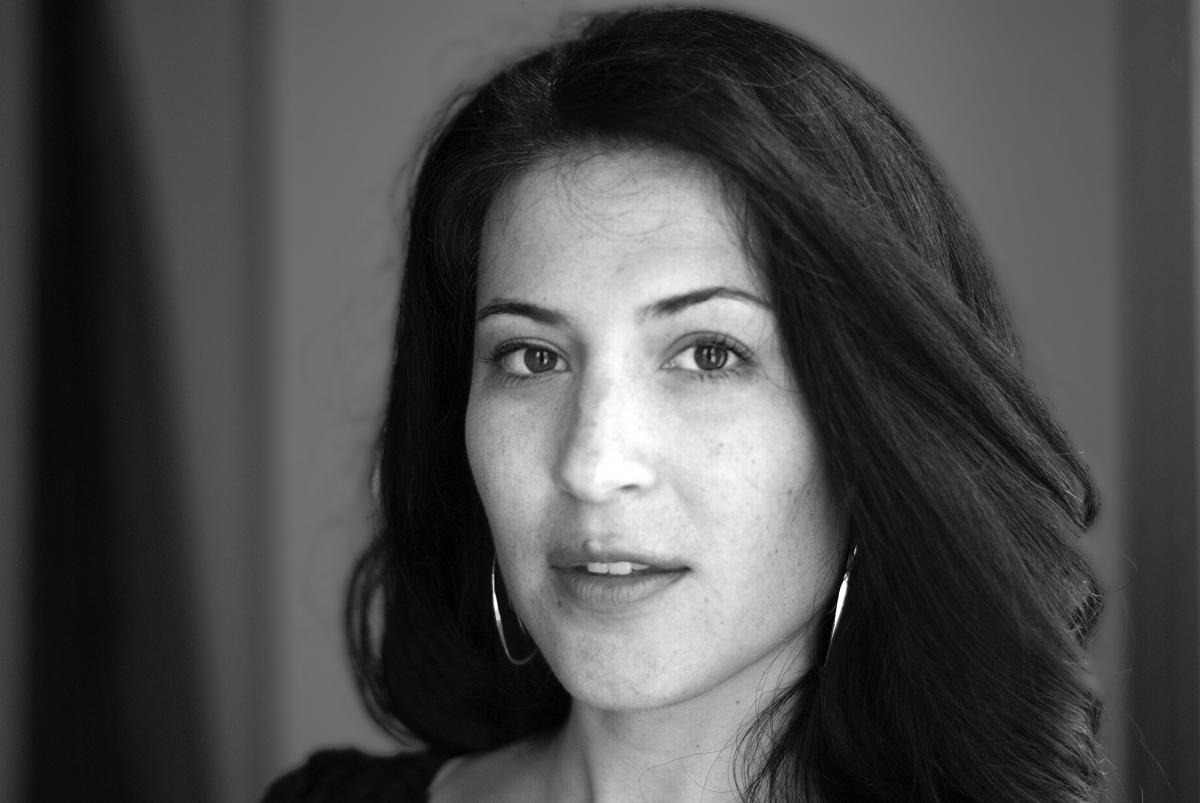 Word Works: Ada Limón
Online ticket sales have ended, but $15 tickets may still be available at the door on a first come, first served basis.
Why has the elegy long been an obsession of poets? And why does poetry as an art form seem uniquely suited to confront grief and vanishing? Acclaimed poet Ada Limón will explore these questions in her craft talk, "Grief and Release: Poetry as Elegy," while also illuminating how poetry can excavate loss without being emotionally manipulative.
Former Washington state poet laureate Elizabeth Austen will moderate an onstage Q&A following the talk. Books will be for sale from Open Books: A Poem Emporium.
Ada Limón is the author of four books of poetry, including Bright Dead Things, which was named a finalist for the 2015 National Book Award in Poetry, a finalist for the Kingsley Tufts Poetry Award, a finalist for the 2015 National Book Critics Circle Award, and one of the Top Ten Poetry Books of the Year by The New York Times. Her other books include Lucky Wreck, This Big Fake World, and Sharks in the Rivers.
She serves on the faculty of Queens University of Charlotte Low Residency MFA program and the 24Pearl Street online program for the Provincetown Fine Arts Work Center. She also works as a freelance writer splitting her time between Lexington, Kentucky and Sonoma, California.
Former Washington state poet laureate Elizabeth Austen is the author of two chapbooks and a full-length collection, Every Dress a Decision (Blue Begonia, 2011), now in its fourth printing. She's the on-air poetry correspondent for NPR affiliate KUOW, and leads poetry and reflective writing workshops for healthcare providers as a tool for self-care. She's an alumna of Antioch University-Los Angeles and Hedgebrook. Elizabeth recently celebrated World Poetry Day at UNESCO in Paris, reading alongside a dozen poets from around the world.
—-
"Limón's calling card is her relaxed, winningly unpretentious voice." — One of the Best Poetry Books of 2015, The New York Times
"Ada Limón doesn't write as if she needs us. She writes as if she wants us. Her words reveal, coax, pull, see us. In Bright Dead Things we read desire, ache, what human beings rarely have the heart or audacity to speak of alone—without the help of a poet with the most generous of eyes." — Nikky Finney
"In Ada Limón's Bright Dead Things, there's a fierce jazz and sass ('this life is a fist / of fast wishes caught by nothing, / but the fishhook of tomorrow's tug.') and there's sadness—a grappling with death and loss that forces the imagination to a deep response. The radio in her new, rural home warns 'stay safe and seek shelter' and yet the heart seeks love, risk, and strangeness—and finds it everywhere." — Gregory Orr