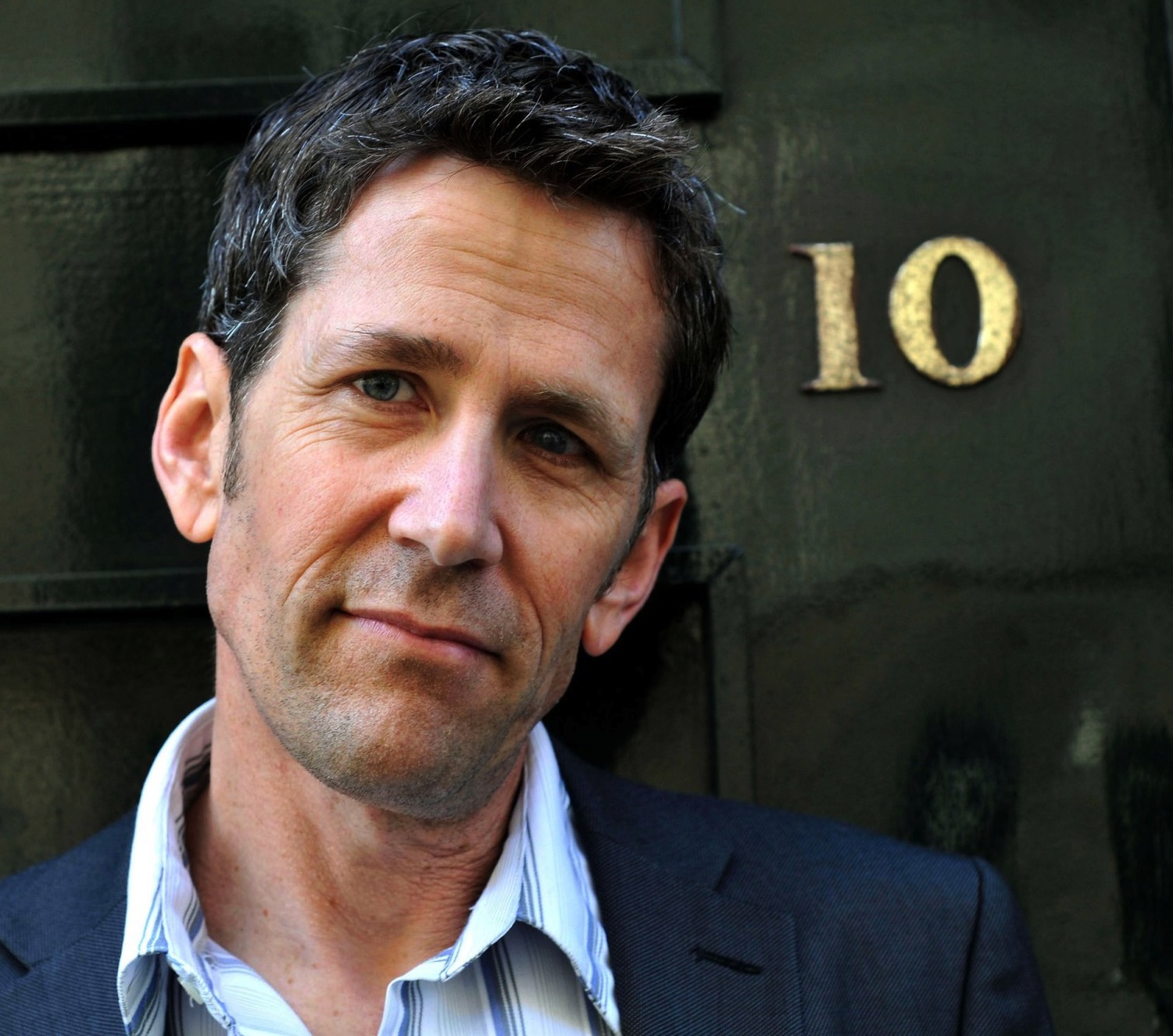 Word Works: Jess Walter
In his Word Works talk, entitled "On the Clock, Time, and the Fiction Writer," former National Book Award finalist Jess Walter will discuss how time works in fiction as well as the way time works on the writer.
Seattle-based fiction writer, and author of Daughters of the Air (Lanternfish Press, 2017), Anca Szilágyi will lead an onstage Q&A following the talk.
"As talented a natural storyteller as is working in American Fiction." – Washington Post
"When it comes to explaining to me my own too often baffling nation, there's no one writing today whom I trust as completely as Jess Walter." – Richard Russo
"With a signature blend of wicked humor and heartbreaking tenderness, Walter's intense stories speak directly to the contemporary American experience..." – Booklist
"Jess Walter…is a genius of the modern American moment." – Philadelphia Inquirer
Jess Walter is the award-winning author of six novels, one book of short stories, and one nonfiction book. The New York Times called his story collection, We Live in Water (2013), "Captivating… devastating… funny." His novels include Beautiful Ruins (2012), The Financial Lives of the Poets (2009), and the breakout The Zero (2007), which was compared to the works of Franz Kafka and Joseph Heller.
His work has been translated into thirty languages and his essays, short fiction, criticism, and journalism have been widely published, in Best American Short Stories, Best American Nonrequired Reading, Harper's, Esquire, McSweeney's, Byliner, Details, and many others. He is also the co-host of the wildly popular podcast A Tiny Sense of Accomplishment with author Sherman Alexie.
This fall, Walter will receive a Humanities Washington Award for his various works promoting literature and the arts.
Walter lives with his wife Anne and children in his childhood home of Spokane, Washington.
Anca Szilágyi grew up in Brooklyn. Her writing has appeared in the Los Angeles Review of Books, Electric Literature, Gastronomica, and Fairy Tale Review, among other publications. She is the recipient of the inaugural Artist Trust / Gar LaSalle Storyteller Award, a Made at Hugo House fellowship, and awards from the Vermont Studio Center, 4Culture, the Seattle Office of Arts & Culture, and the Jack Straw Cultural Center. The Stranger hailed Anca as one of the "fresh new faces in Seattle fiction." She lives in Seattle with her husband.