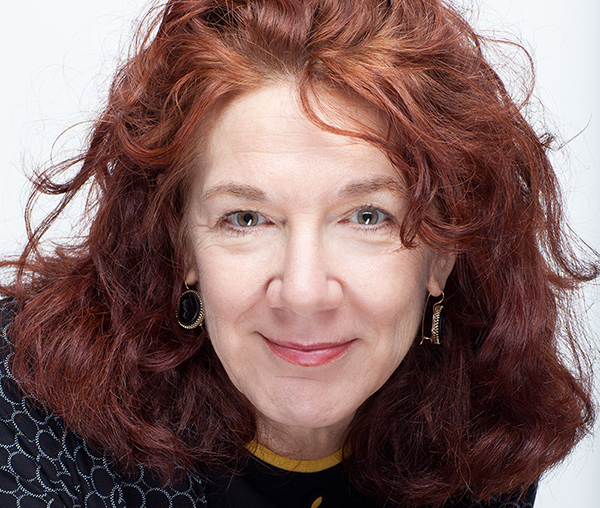 Word Works: Mary Ruefle
Tickets are no longer available online. Tickets at the door will be sold on a first come, first served basis depending on availability.
"It is impossible for me to write about the imagination; it is like asking a fish to describe the sea," begins poet and essayist Mary Ruefle in her latest work, On Imagination (Sarabande Books). In the book, Ruefle marshals Wittgenstein, Jane Goodall, Gertrude Stein, Jesus, and Emily Dickinson, alongside Ukrainian Easter egg dyeing traditions and teddy bear tea parties. In her Word Works talk, Ruefle will present just such a curio cabinet of the human imagination's boundless forms.
Mary Ruefle has written numerous books of poetry, including My Private Property (Wave Books, 2016), Indeed I Was Pleased with the World (2007), and The Adamant (1989), which won the Iowa Poetry Prize. She is also the author of the essay collection Madness, Rack, and Honey (Wave Books, 2012). A Little White Shadow (2006), her book of erasures—found texts in which all but a few words have been erased from the page—reveals what Publishers Weekly, in a starred review, called "haiku-like minifables, sideways aphorisms, and hauntingly perplexing koans."
Ruefle's free-verse poetry is at once funny and dark, domestic and wild. Reviewing Post Meridian (2000), critic Lisa Beskin of the Boston Review observed, "Like John Ashbery and James Tate, Mary Ruefle investigates the multiplicities and frailties of being with an associative inventiveness and a lightness of touch; the purposefulness of her enquiry never eclipses the remarkable beauty of her work."
She has received fellowships from the National Endowment for the Arts and the Guggenheim Foundation, as well as a Whiting Writers' Award, and an Award in Literature from the American Academy of Arts and Letters. Her work has been anthologized in Best American Poetry, Great American Prose Poems (2003), American Alphabets: 25 Contemporary Poets (2006), and The Next American Essay (2002). Ruefle has also published a collection of fiction, The Most of It (Wave Books, 2008).
Ruefle received a BA in Literature from Bennington College. She has taught at Vermont College and the University of Iowa Writers' Workshop. She lives in Vermont.
—-
"Ruefle is the Poet Laureate of the City of Ideas—surreal and lyrical and deeply moving at the same time." — Los Angeles Review of Books
"Ruefle can seem like a supernaturally well-read person who has grown bored with what smartness looks like, and has grown attracted to the other side... She is not writing with a prescription, or at least not one for this earth." — The New York Times