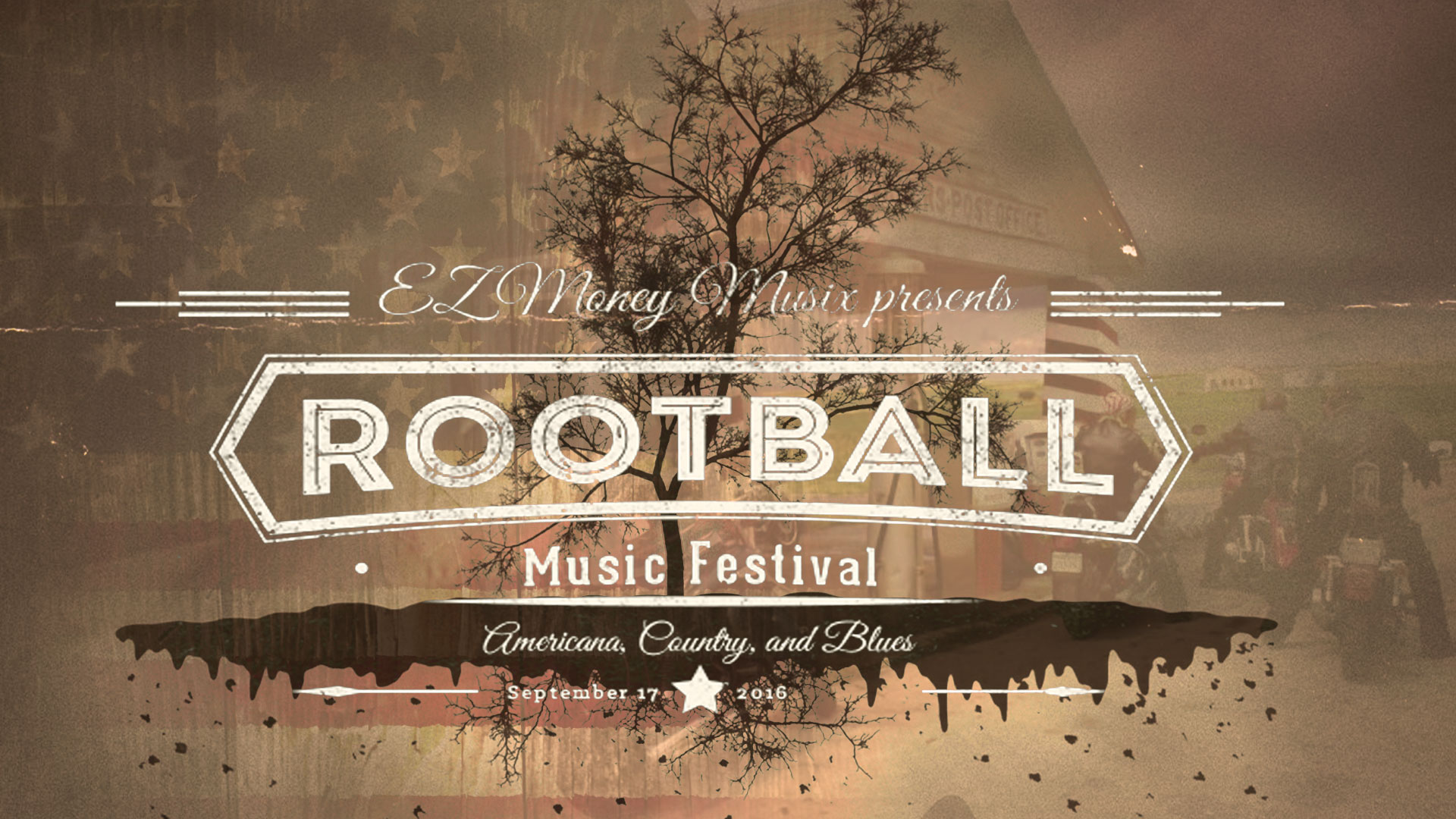 Root Ball Music Fest
A one day music festival with six bands spanning Americana, Blues, Rockabilly, Outlaw Country Rock and Roll and everything in between.
Free camping, all ages, children under 12 get in for free. Pets welcome. There will be food trucks, and a beer garden, oh, and rockin music on a farm of a custom log home builder!!
Www.rootballmusicfest.com
2:00-3:20 Lost Dogma
3:40-5:00 Sammy Eubanks
5:20-6:40 Billy Stoops and the Dirt Angels
7:00-8:20 Stacy Jones
8:40-10:00 Hard Money Saints
10:20-11:50 Shivering Denizens
Shivering Denizens
Many people ask us, "What in the hell is a Shivering Denizen?" If you listen to the lyrics, it won't take long to figure out. A combination of Roots /Outlaw Country & Rockabilly help paint the picture of misery and despair in the troubled past of The Shivering Denizen. There is some heavy influence from the likes of Hank Sr., David Allen Coe, Johnny Cash, Jerry Reed, Johnny Paycheck, and George Jones. They have shared the stage with David Allen Coe, The Hickoids, Bob Wayne, James Hunicutt, JB Beverly, Shooter Jennings, The Devil Makes Three, Eddie Spaghetti, The .357 String Band, Billy Joe Shaver and many others.
Where ever the Denizens play, no matter if it's in a small tavern or on a big stage, people rise out of their chairs to Shiver and Shake.
Hard Money Saints
Established in 2002, Hard Money Saints musical vision has always been to add their own twist and influences to the melting pot of music known as rockabilly. Often overlooked or shunned by rockabillies as too aggressive or not traditional enough; ultimately placed in the Psychobilly genre where fans welcomed the aggressive tempos, metal fueled leads, and frenetic performances. Fusing influences ranging from Sun era Rockabilly to old school punk rock and metal, HMS' sound defies categorization, but seems to cross genres and pull fans from all sorts of age groups and music scenes. After surviving several line-up changes over the years, largely due to heavy booking and demanding time commitments, HMS has currently landed on the strongest and most aggressive line up to date: Jack Rainwater, venerable guitar player and singer, Nick Scott (little dirty) drummer , and Jacob Hogg Standup Bass player. With more energy than ever, HMS is prepared to tear up recording studios and venues for the next 10 years and beyond.
Stacy Jones
Winner of the 2015 IMEA (International Music and Entertainment Association) award for Best Blues Song "Can't Do Nothin' Right" and BB award for Songwriter and Best Blues Album "Whiskey, Wine, and Water". She is continually nominated for "Best of the Blues" awards for performance, harmonica, guitar and winning vocalist of the year. She has performed at the Chicago Blues Festival, SXSW, juke joints from Mississippi to California and far as east Germany, headlined festivals, and shared stages with Elvin Bishop, Charlie Musselwhite, Lee Oskar, and many other legends. Her music has been described as "A Whiskey & Water Baptism that lace Blues and Rock edges." "With her feet firmly planted in roots based music, Stacy Jones pays homage to the blues but experiments by mixing in some mild-Americana and subtle country licks. Dynamic vocals fueled by powerful lyrics." "the rolling thunder blues of Howlin' Wolf mixed with the honesty of Lucinda Williams"
Billy Stoops and the Dirt Angels
Born and raised in Louisville, KY, Billy Stoops has called the Northwest home for over two decades. The Americana singer, songwriter, and guitarist was named "Entertainer of the Year" and "Best Male Vocalist" by the Washington Blues Society, and also garnered a Tacoma Summy Award for "Bluesman of the Year". Among Billy's other accolades, his band of 17 years Junkyard Jane took home a BB Award for "Best Band" and "Best Northwest Recording".
Sammy Eubanks
Artists like BB King, Robert Cray, Little Ed and Blues Imperials, Philip Walker, Kenny Neal and anyone that plays the Blues has been honing their craft their entire lives. At the other end of the spectrum artists like George Jones, George Strait, Marty Stuart, Merle Haggard, Lee Roy Parnell and anyone who has ever banged it out in a Honky Tonk have been honing their craft as well. Sammy can stand on either stage, and has many times. It was recently stated," Along the borderline between Country and Blues some genius arises. Delbert McClinton and Sammy Eubanks have the same borderline genius."
In 2014, mulitple BMA winner John Nemeth said about Sammy Eubanks, "Now THAT Mother F%#&ER can sing!!!"
Lost Dogma
Equally influenced by classic American artists like Tom Petty, Gram Parsons as well as blues, modern folk and Bakersfield country, Lost Dogma typifies the bubbling undercurrent of Americana at its best. Based in Seattle Washington, their songs are unpretentious and heartfelt; sweeping, lush and haunting all in the same breath and all with an insistent beat and focused energy that let you know this is still a rock and roll band.